Sometimes, the numbers don't tell you everything you need to know. When your business requires a deeper level of analysis from a financial standpoint, turn to Skelley & Company CPAs. Along with our accounting and tax work, our accounting firm, which serves clients in Centerville, Dayton, Kettering, Montgomery County, and Green County, OH, provides business consulting services that include vetting and advice for a wide variety of situations, ensuring your business is acting accordingly.
Startups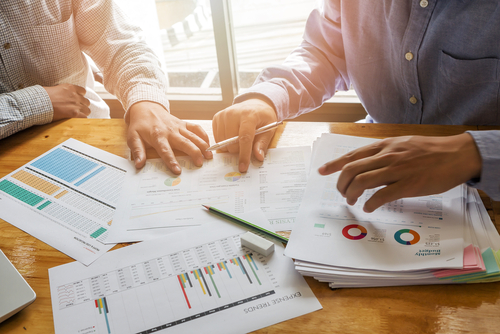 Planning on launching a business? Make sure the finances are right first. Our firm will help you evaluate your fiscal position as you launch your business and work alongside you to make sure you're maintaining stability in the early stages of your venture. We aim to be your business's accounting service right from the start and long into your career as a successful business owner.
Mergers and Acquisitions
Mergers and acquisitions are a staple in the business world and can happen at any level. If you're planning for an M&A situation or are considering this possibility as part of an expansion or exit strategy, we'll gladly provide you with business consulting services. We can evaluate everything from the health and financial stability of both businesses to debt considerations, balance sheet positions, assets, liabilities, and tax filings. We strive to provide you with the information you need to execute M&As or avoid them with confidence.
Business Planning
Thinking about opening a second location? Planning to expand your workforce? Want to dabble in a new market? All of these things require capital expenditures, which means taking a good hard look at the financial health of your business. We'll lend our expertise to your business planning to help you evaluate the efficacy of your ideas. Our goal is to help you make sure you're putting yourself in a position of strength—not one that stretches you thin.
If your business requires any of the above consultations or evaluations, contact Skelley & Company CPAs today. We're ready to provide you with honest, transparent oversight that helps lead your business to success. Reach us today at 937-291-3100.