Tax season is a time of trepidation for individuals and businesses alike. To make sure the tax man doesn't come knocking at your door, make sure you're filing on-time, accurately and completely. Skelley & Company CPAs can help. Beyond our accounting and business services, we take a responsible approach to helping individuals and businesses file their taxes.
As is the case with our general accounting services, we deliver tax services with the utmost integrity and transparency. We aim to help you maximize your assets, minimize your tax liabilities and understand your tax position, all within the parameters of the tax code. Best of all, we stay up-to-date on all changes, to make sure you're getting year-over-year insights from our talented team.
Tax Preparation & Filing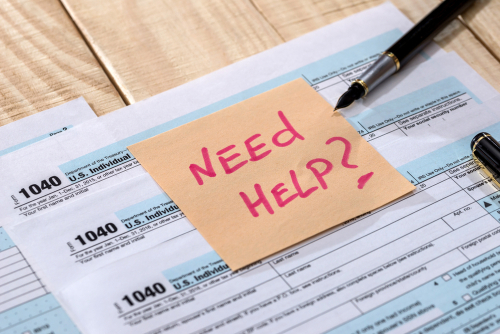 We approach tax preparation in Centerville, Kettering, Montgomery County, and Green County, OH with an eye for completeness. Unlike chain tax services or general software, we bring a keen expertise to your taxes, to see everything necessary to prepare and file them with diligent accuracy. From claiming the right deductions, to assessing liabilities, to double-checking for completeness and accuracy, your taxes are in good hands with our certified public accountants. We work with privately-held businesses of all sizes.
Audits
If you're being audited by the IRS or conducting a self-audit for your company, we're the firm for the job. We believe in honest vetting of your taxes and can help you figure out where problems exist and what went wrong. And, if you owe the IRS or are facing tax-related costs, we can help you structure your business to pay them and overcome the impact. From general business taxes to pension funds, our extensive audit and business consulting abilities are the product of engrained accounting expertise.
Tax Planning
Among the tax services in Dayton, OH we offer is tax planning. Tax season can be a huge burden if you don't take the time to properly prepare for it. We'll help you get ahead of the curve and protect yourself from costs and liabilities you may not have otherwise anticipated. Through proper tax planning we can make tax season a small bump in the road on your way to fiscal success and stability.
Make sure your taxes are being handled by the professionals at Skelley & Company CPAs this tax season. Contact us today at 937-291-3100.